Mar 23,2023
Don't throw away - DONATE FOOD!
Mar 23,2023
Don't throw away - DONATE FOOD!
On Wednesday, March 22, 2023. in Laurentius Community Center, a forum was held on the importance of donating food. The main message of the panel was DON'T WASTE - DONATE FOOD!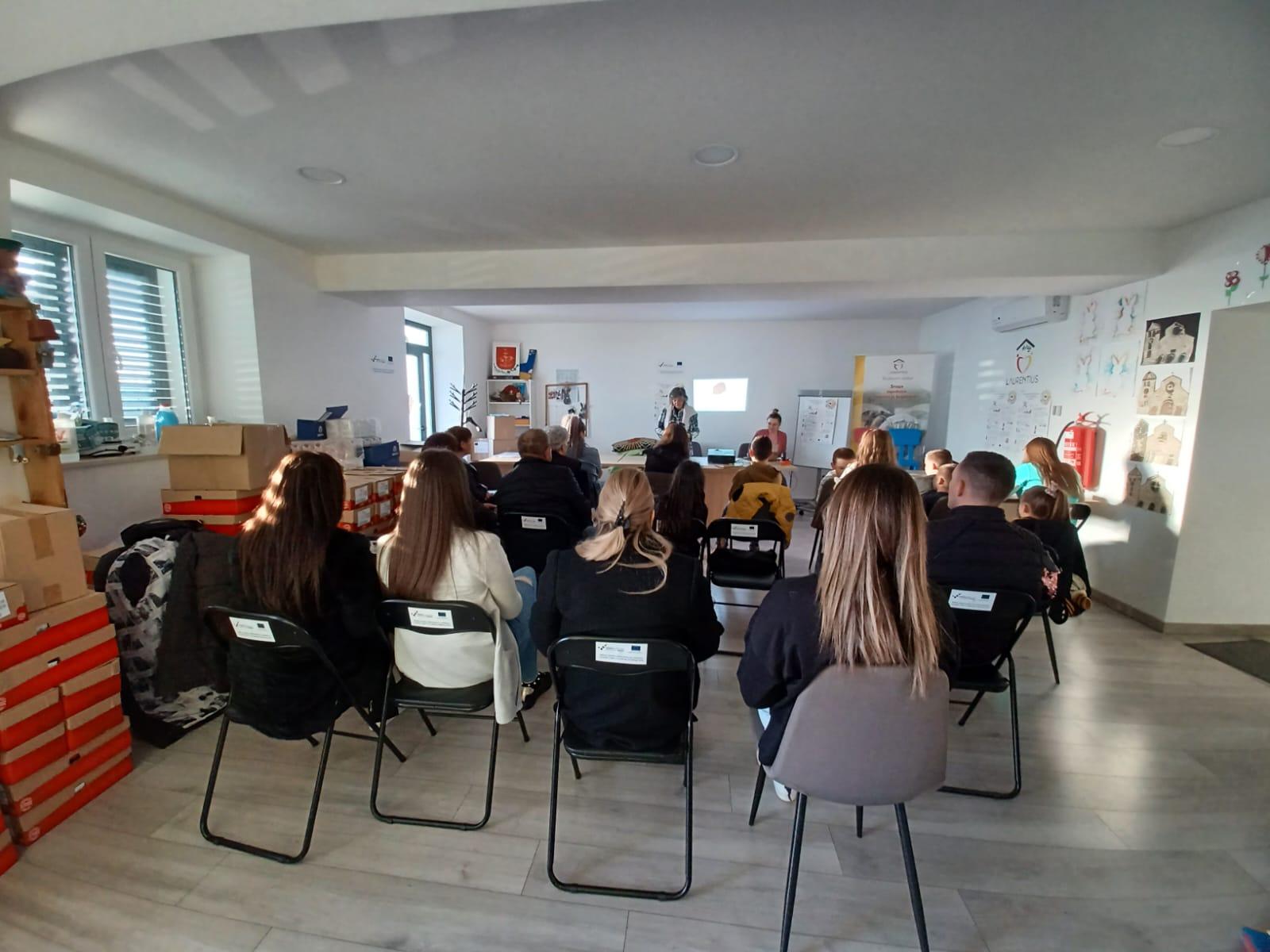 The tribune attracted both younger and older generations. At this forum, it was presented how and in what ways to reduce food waste in households, how to reuse food, and how to donate surplus food that we have. The audience listened with interest and asked questions to Ivana Nikolić and Vesna Ujević, who led the forum.
Also, the goals of our "Supporting Hand" project, through which we have been bringing joy to the faces of our neighbors in need for months, are also briefly presented. It is a project where food and hygiene aid packages are distributed to over 850 beneficiaries. The "Kolajna ljubavi" association, which has been fighting poverty in the Imotski Krajina for a decade, runs the Imotski Social Supermarket in addition to this project. Since she has been handing out food packages for years, project manager Ivana Nikolić emphasized that food is very much needed by poor fellow citizens, and therefore it is always better to donate it and thus help.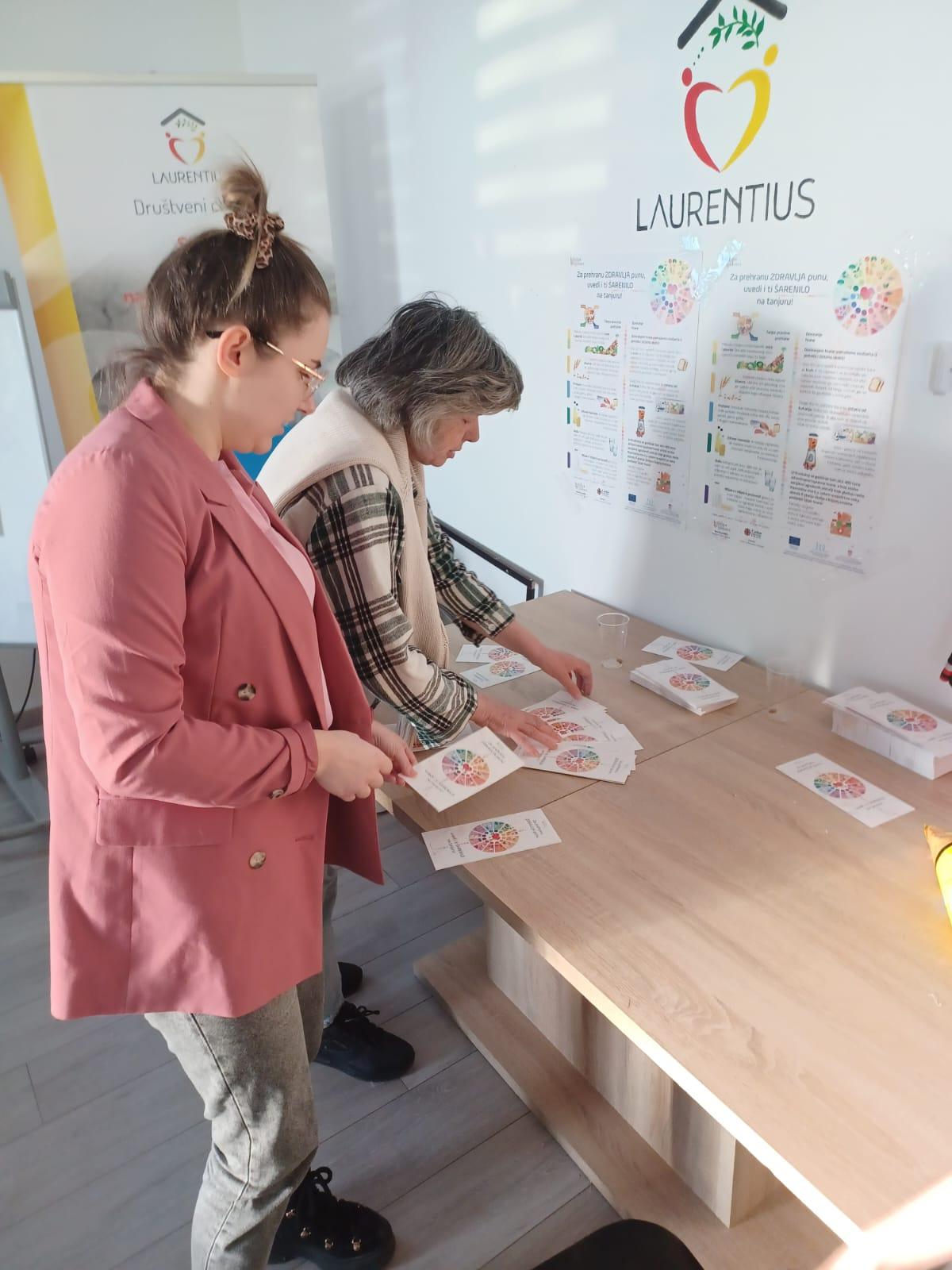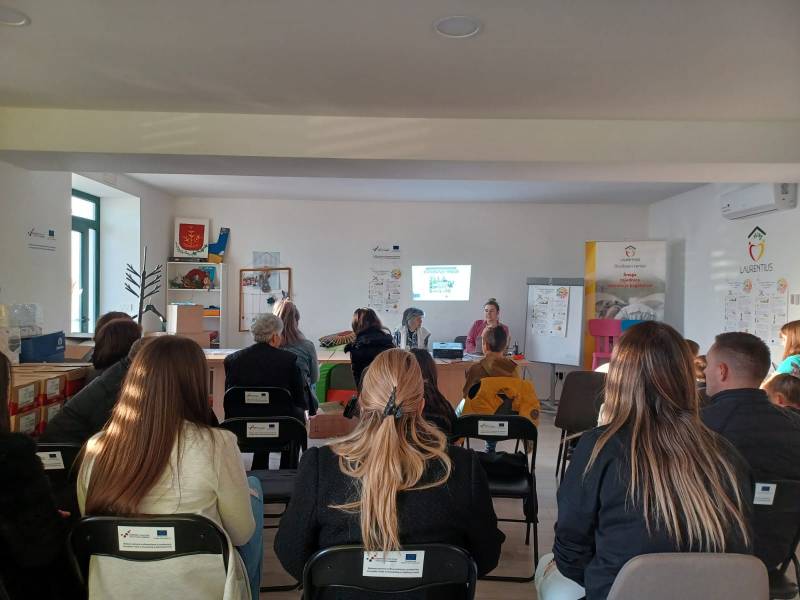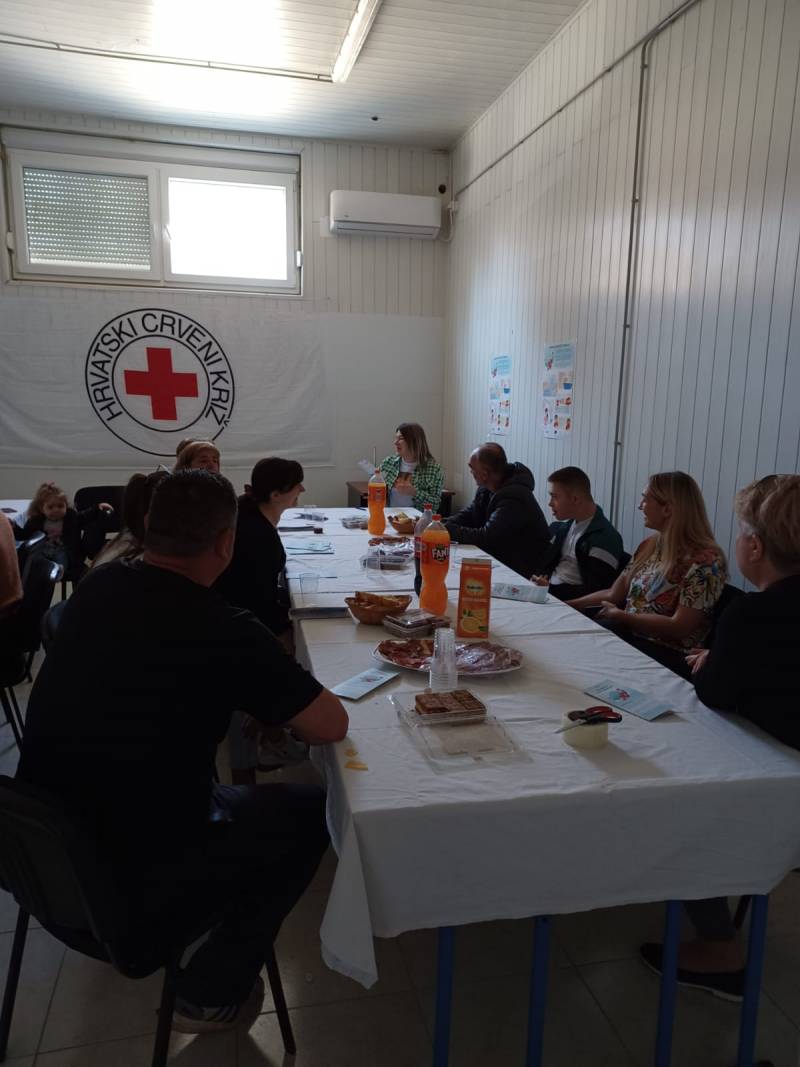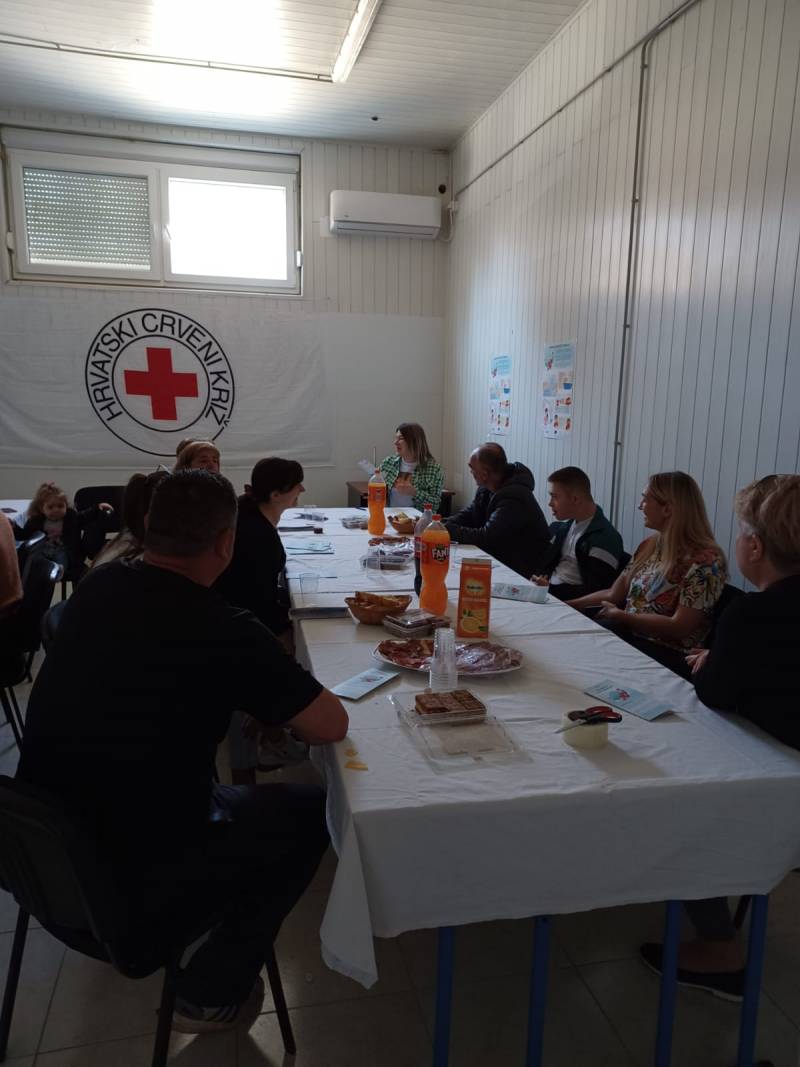 Mar 24,2023
A hygiene forum in Sinj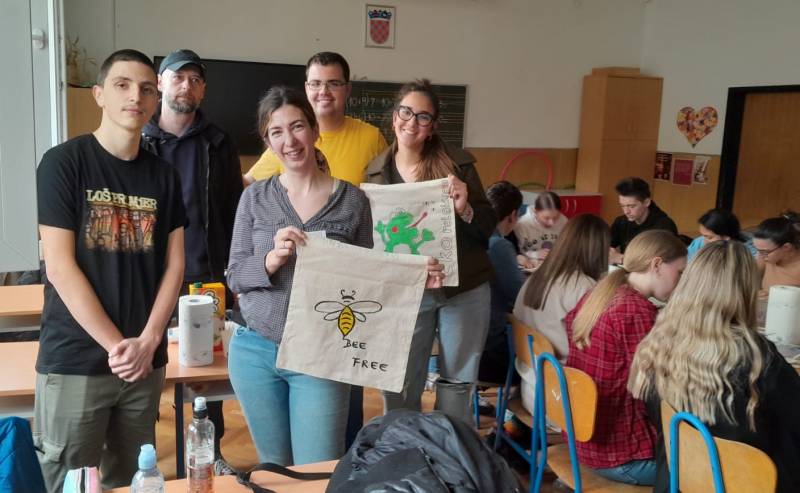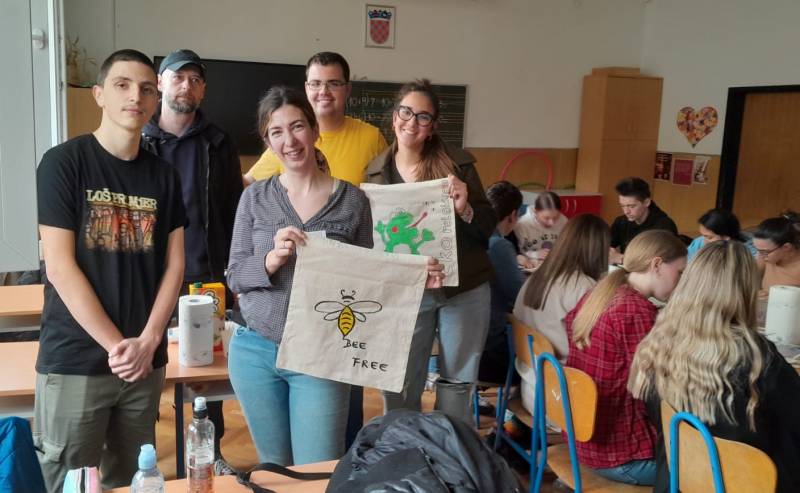 Mar 31,2023
Ecological workshops for youth
As a part of "ECO relaxation" project, we started conducting ecological work...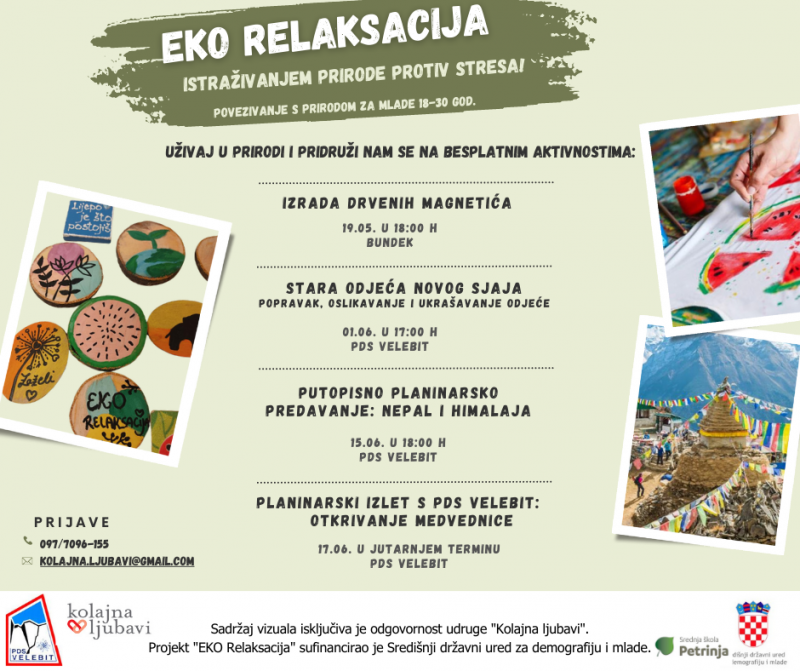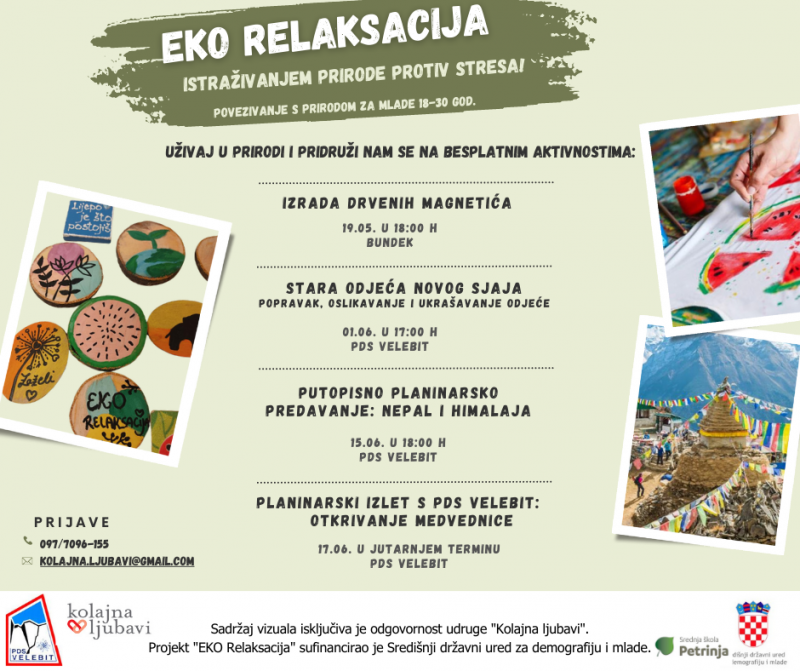 May 25,2023
ECo activities in Zagreb
Within our ECO relax project we are organizing many interessting activities for youth (18-30).