Mar 31,2023
Ecological workshops for youth
Mar 31,2023
Ecological workshops for youth
As a part of "ECO relaxation" project, we started conducting ecological workshops for young people in the earthquake-affected area. The project was financed by the Central State Office for Demography and Youth, and our project partners are Petrinja High School and Velebit University Mountaineering Association.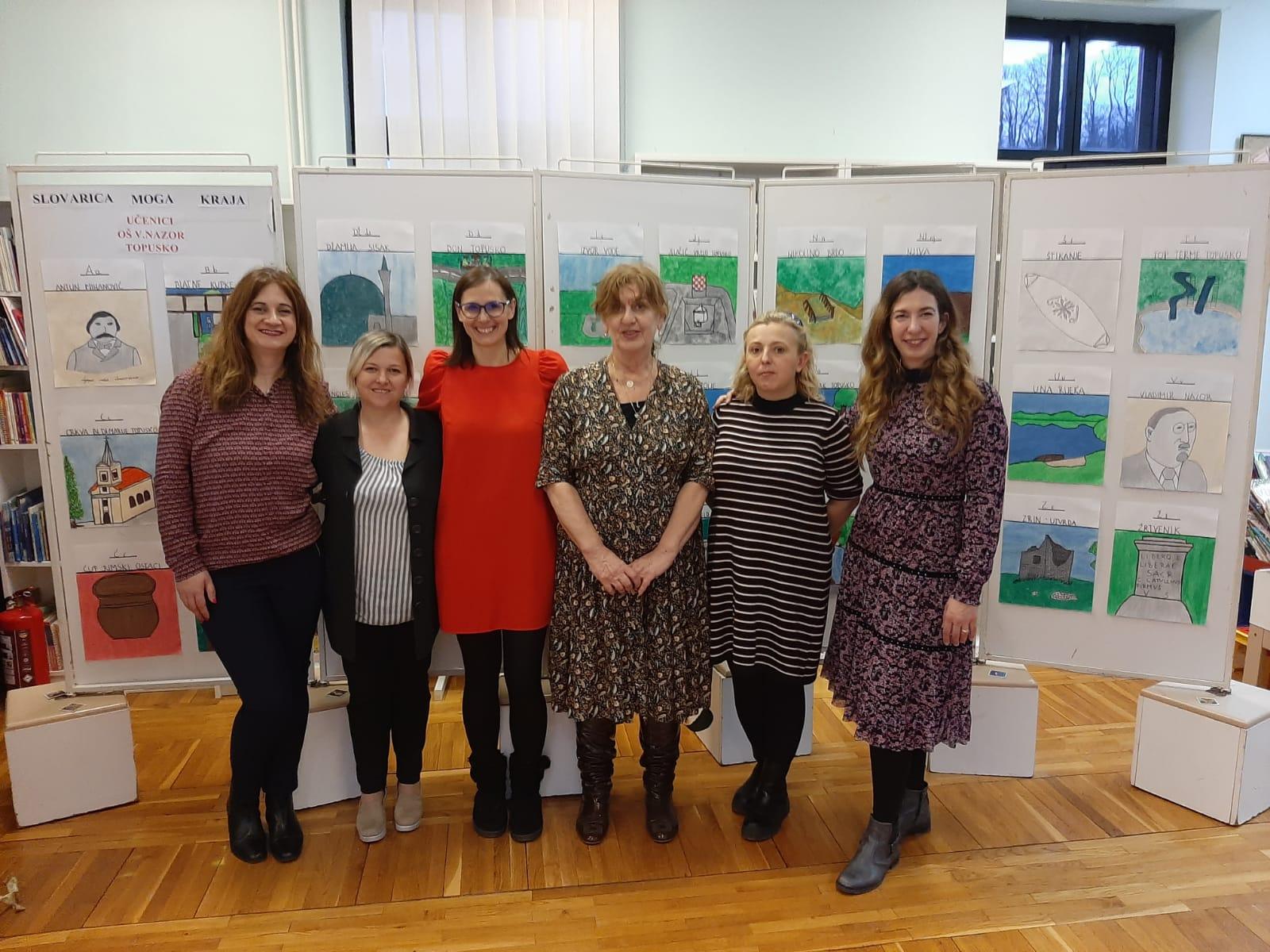 In cooperation with the Topusko Tourist Municipality in the National Library and Reading Room in Topusko, we started with the implementation of ecological workshops in Sisak-Moslavina County. Our Ivana Marasović and Antonia Rukavina presented the association's work in Croatia and Tanzania as well as the project "EKO relaxation". Mrs. Rukavina, describing the project, emphasized the importance of preserving mental health and the problems faced by young people from earthquake-affected areas, and why relaxation and connection with nature is an excellent method of reducing stress. She introduced everyone present to various activities in which they can participate within the project.
This was followed by breathing exercises and relaxation through movement, and after that we held an educational recycling workshop.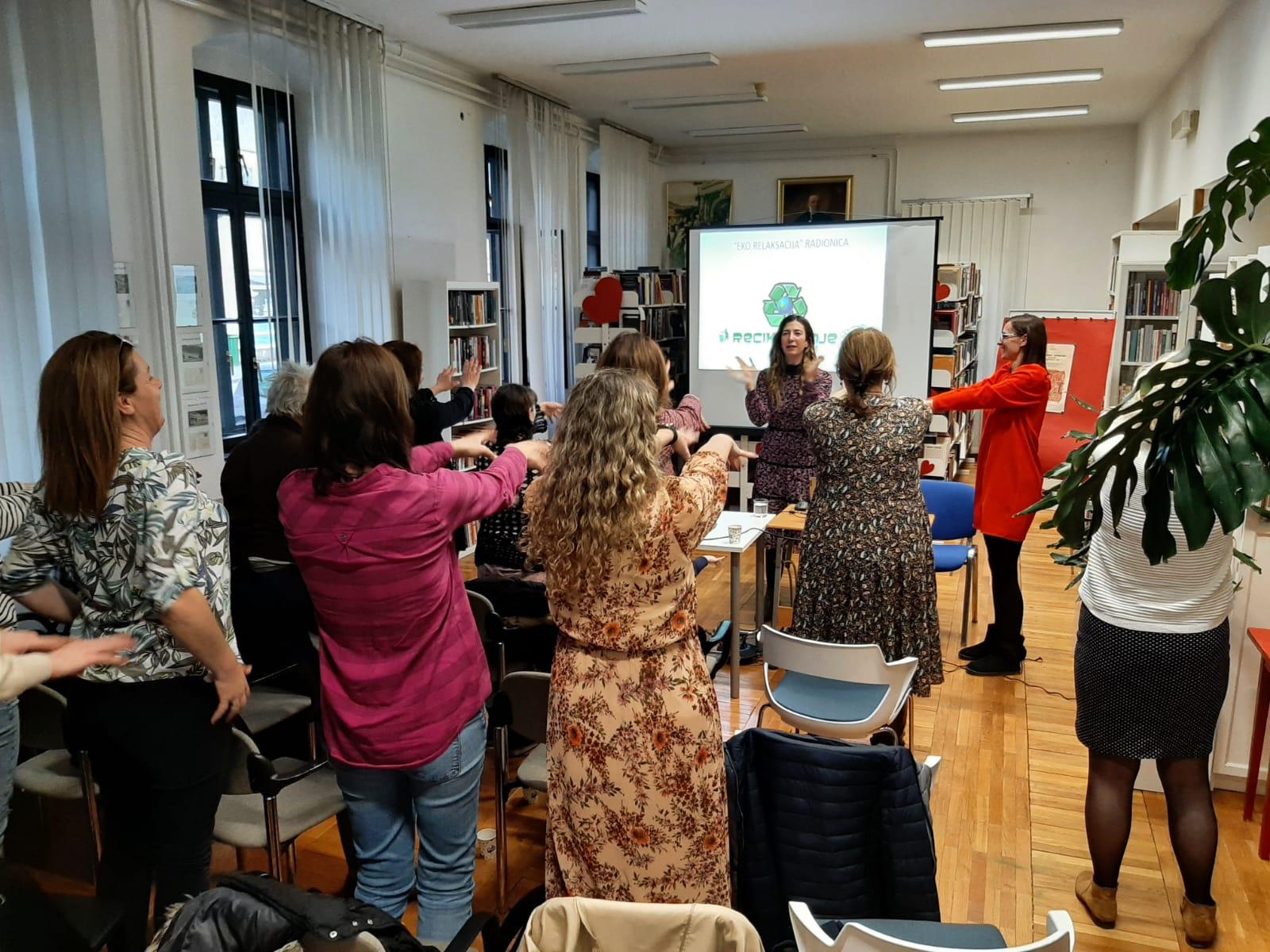 In Petrinja, on March 31, 2023, we held the workshop "ORIGINAL and without plastic" with high school students in cooperation with Petrinja High School, who are also our partners in the project. It is an educational workshop that informs about the harmfulness of single-use plastic, which is mostly banned in the European Union in 2021.
We started the workshop with a short game of introducing using pens, and then organized a quiz about the harmfulness of single-use plastics.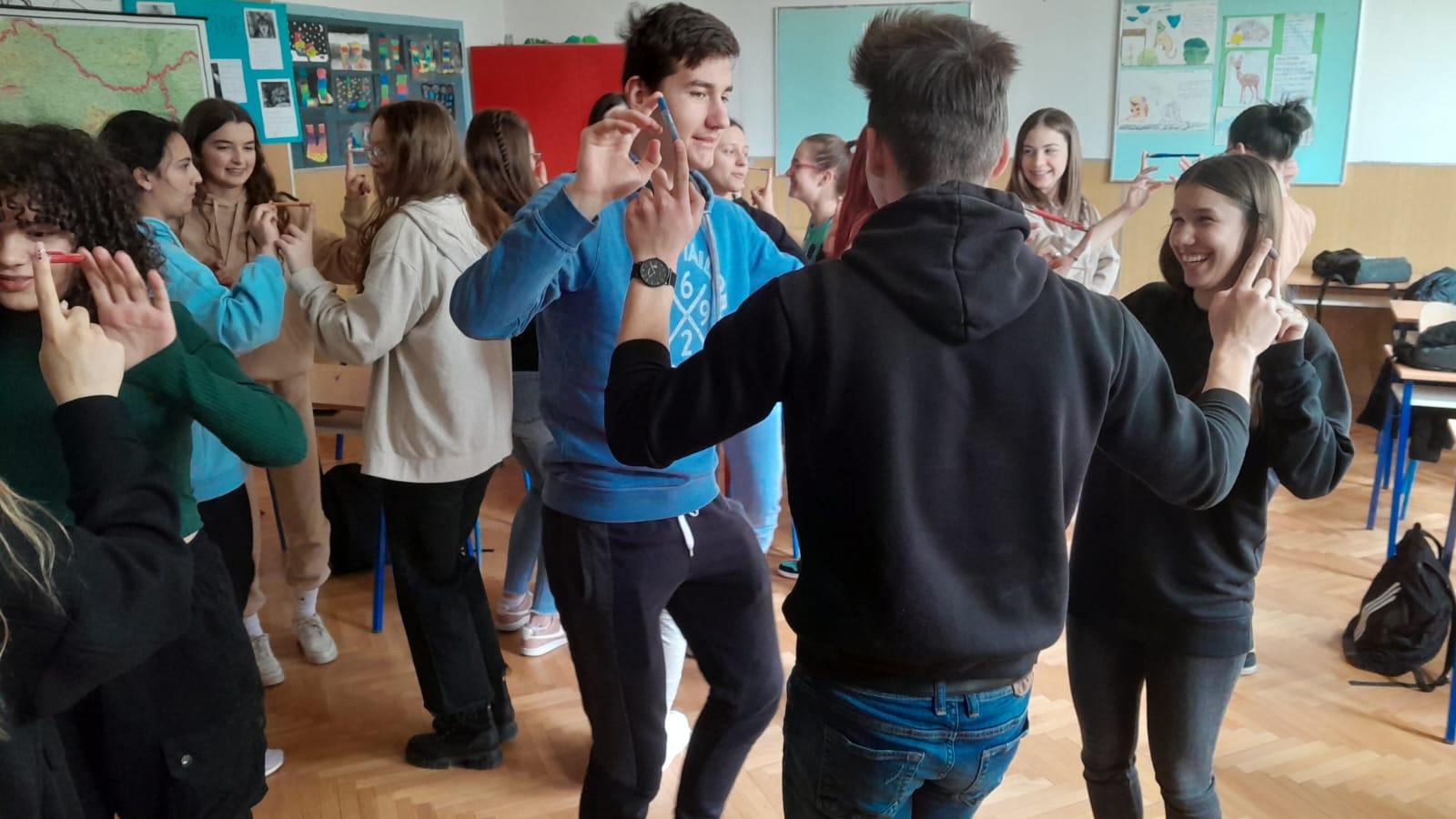 The participants were divided into 4 groups, and through a quiz they learned that each person eats an average of 70,000 pieces of microplastic every year. That means he eats 1 plastic card the size of a credit card every week. They were shocked to learn that near Hawaii there is a Greatpacific Island of Garbage and that the average citizen consumes about 1,000 plastic bags a year.
Moderator Antonia Rukavina pointed out an alternative to plastic bags and explained to all participants that today we are painting canvas bags that they can then use instead of plastic bags. The participants happily set to work, painting with textile paints, and volunteers explained the techniques and helped them.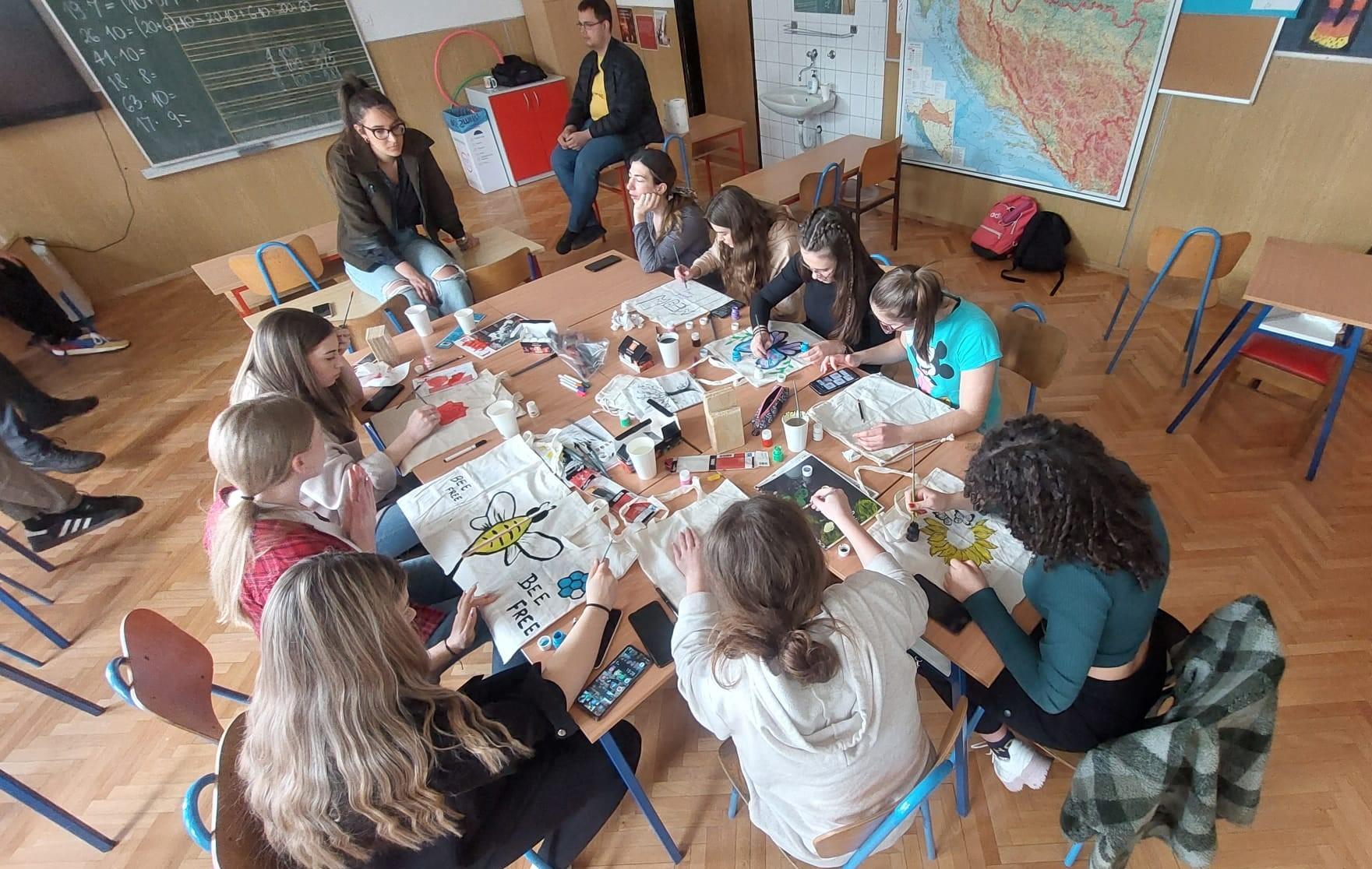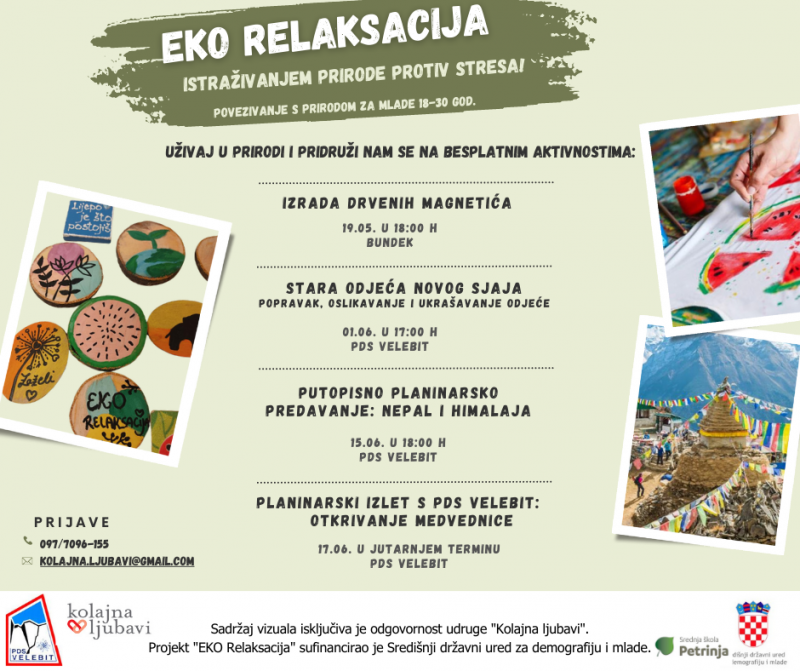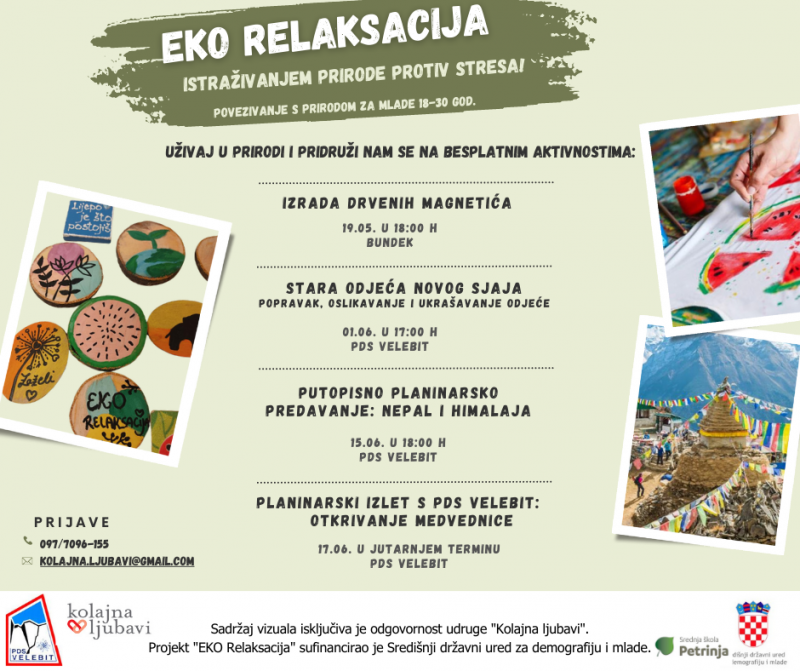 May 25,2023
ECo activities in Zagreb
Within our ECO relax project we are organizing many interessting activities for youth (18-30).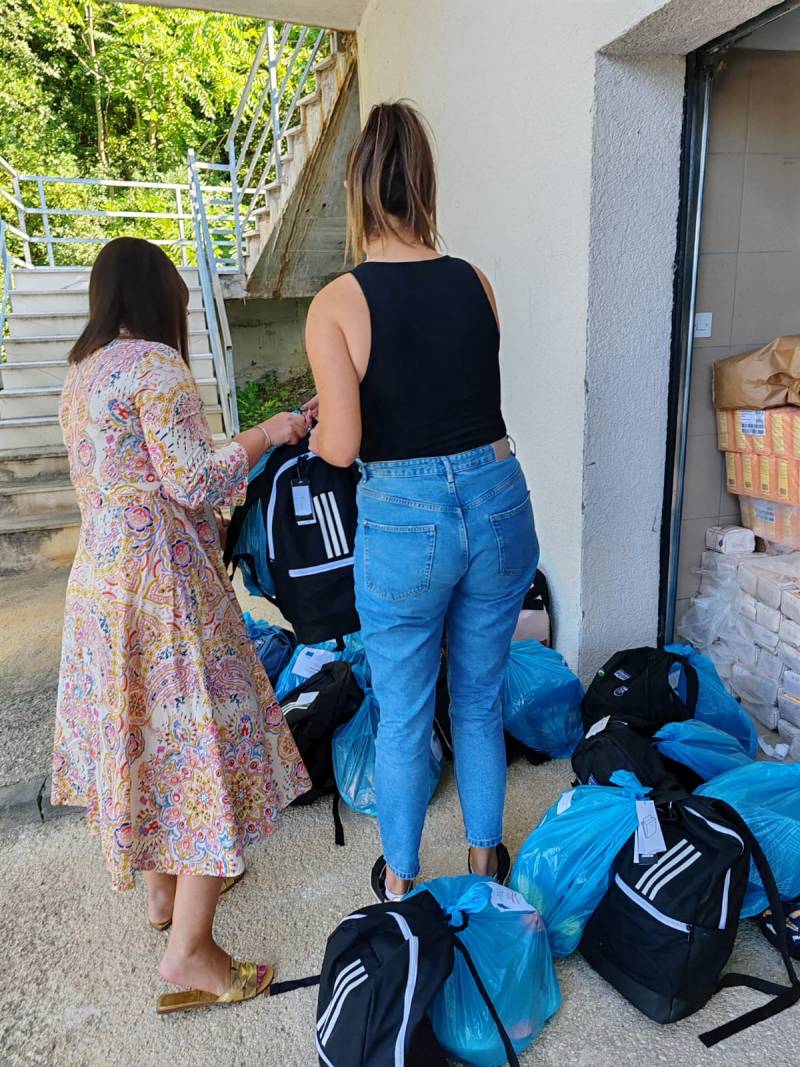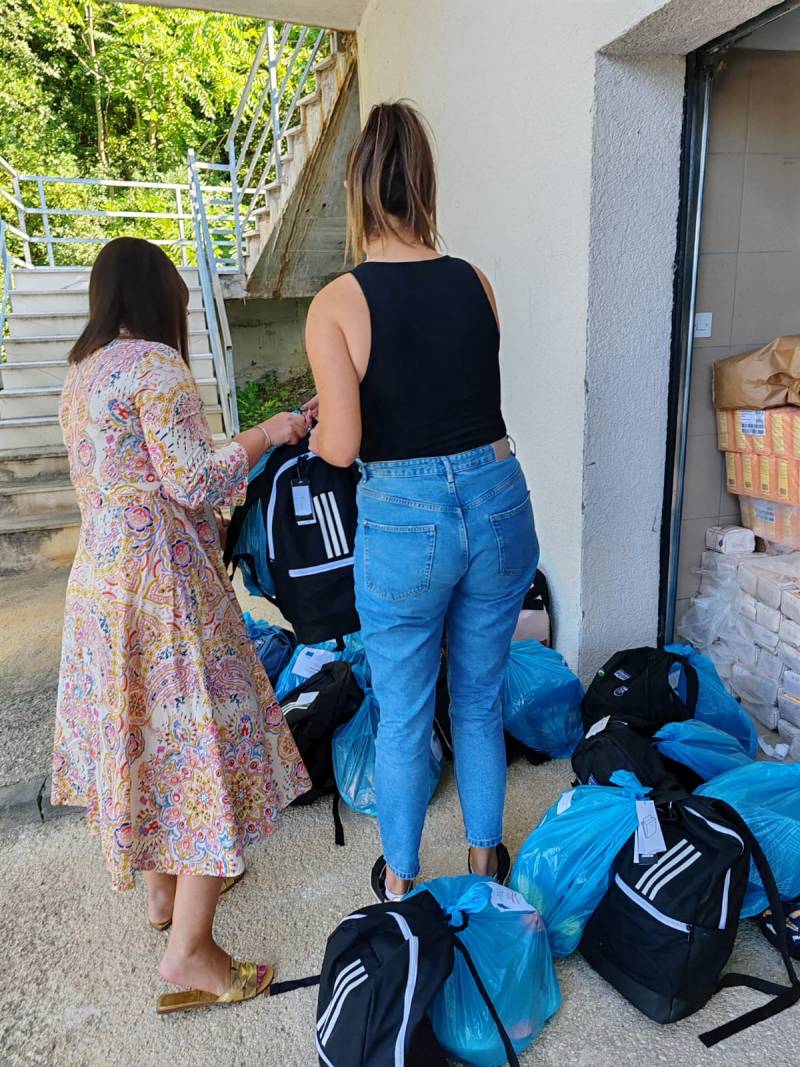 Sep 06,2023
Project "Hand of cean support"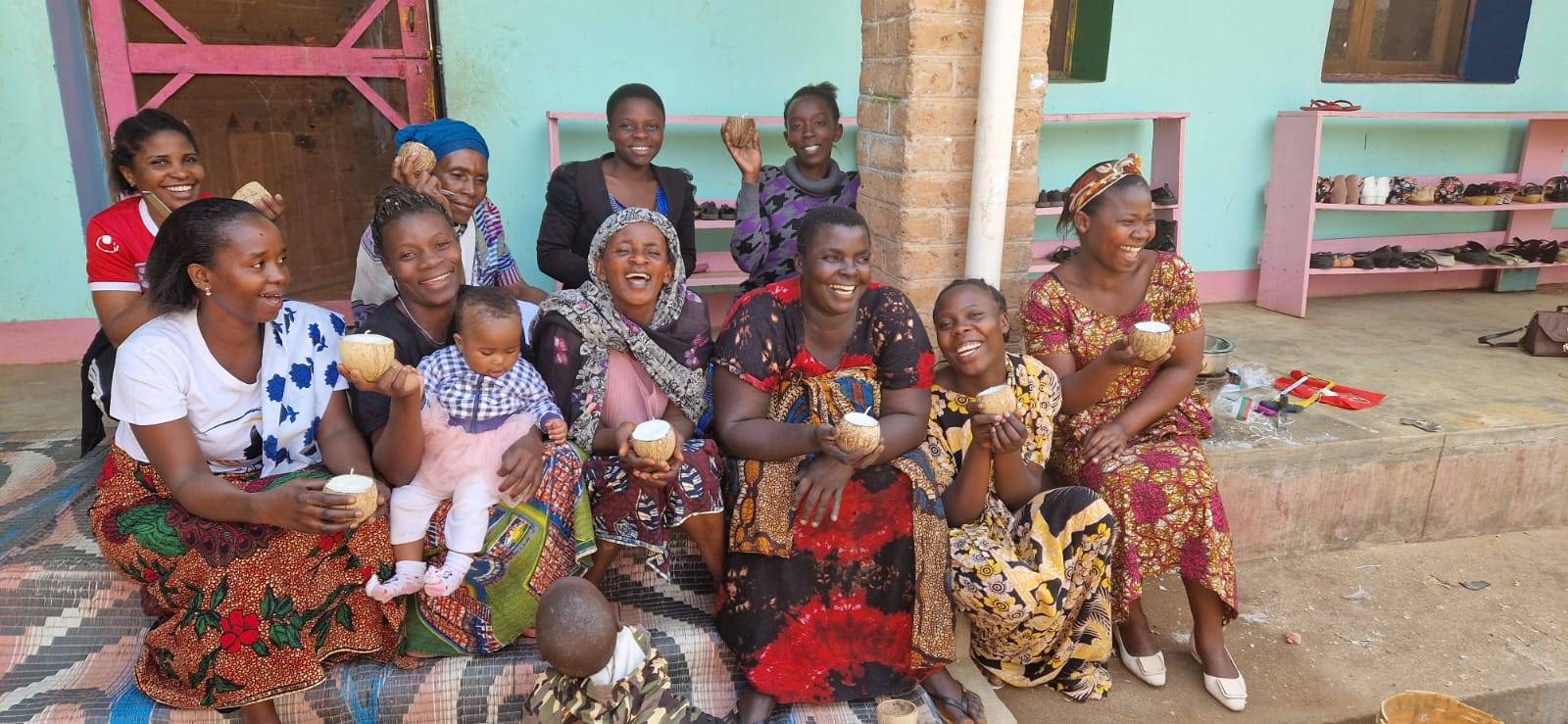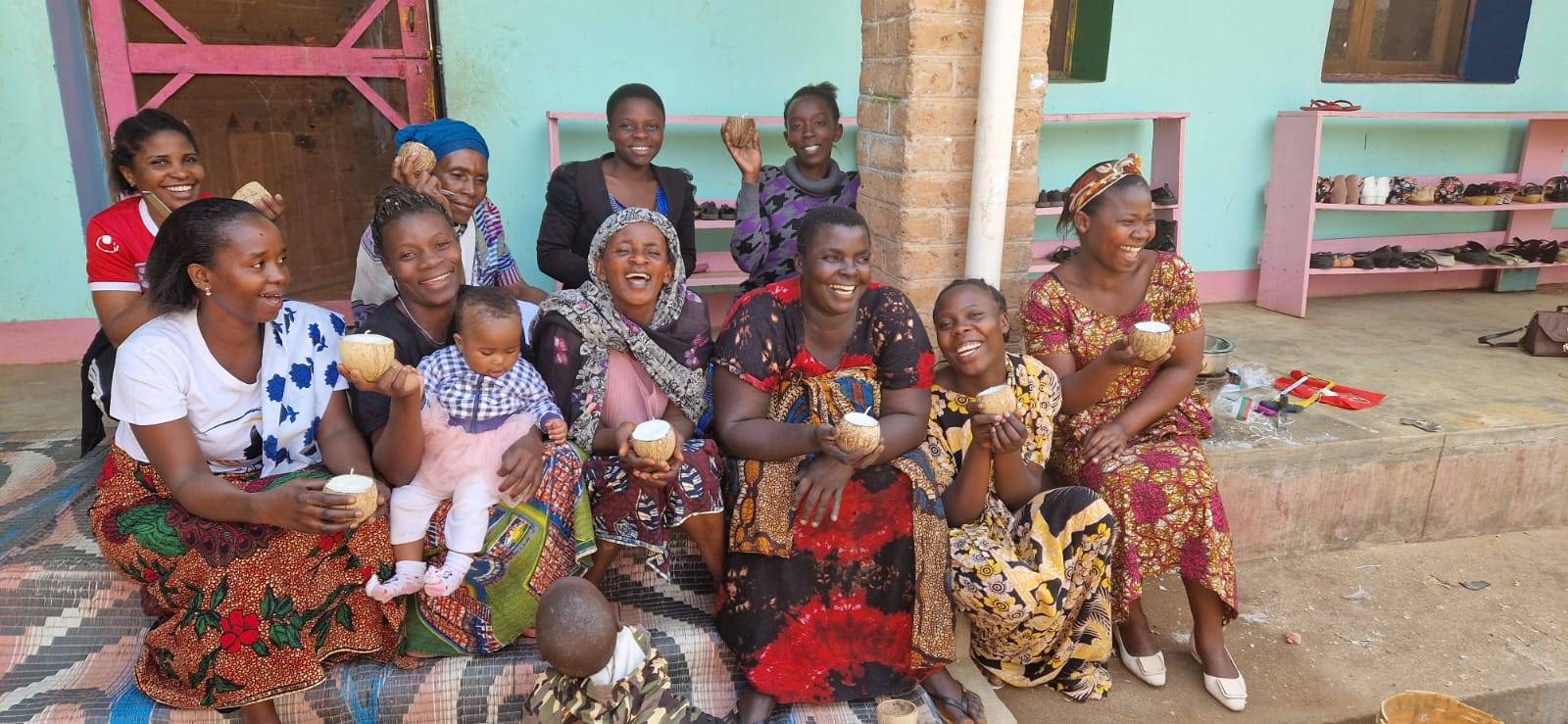 Sep 13,2023
Club of Women Songea creates