Sep 25,2020
Kolajna ljubavi in TV show Good Morning Croatia
Sep 25,2020
Kolajna ljubavi in TV show Good Morning Croatia
Our Antonia and Luka announced the event "Humanitarian work for the children of Croatia and Africa" ​​on the HRT program. As part of the Association Day 2020, we are organizing the event "Humanitarian work for children of Croatia and Africa" ​​which will be held on Saturday, September 26, 2020 at 6 pm in the Fairplay Sports Center (Jazbina 150, Zagreb) in cooperation with the St. Michael Boxing Club. On that occasion, the president of the association Antonia Rukavina and the vice president Luka Posilović were guests on September 24, 2020 in the morning show Dobro jutro Hrvatska. The event "Humanitarian work for children in Croatia and Africa" ​​raises funds for the purchase of beds in the orphanage, and includes a lecture on humanitarian work with children from alternative care, an exhibition of photographs by Božo Benić and a handicraft fair. In addition to inviting everyone to come to the event, Antonia and Luka presented the work of the Association and talked about the beauties of working with children.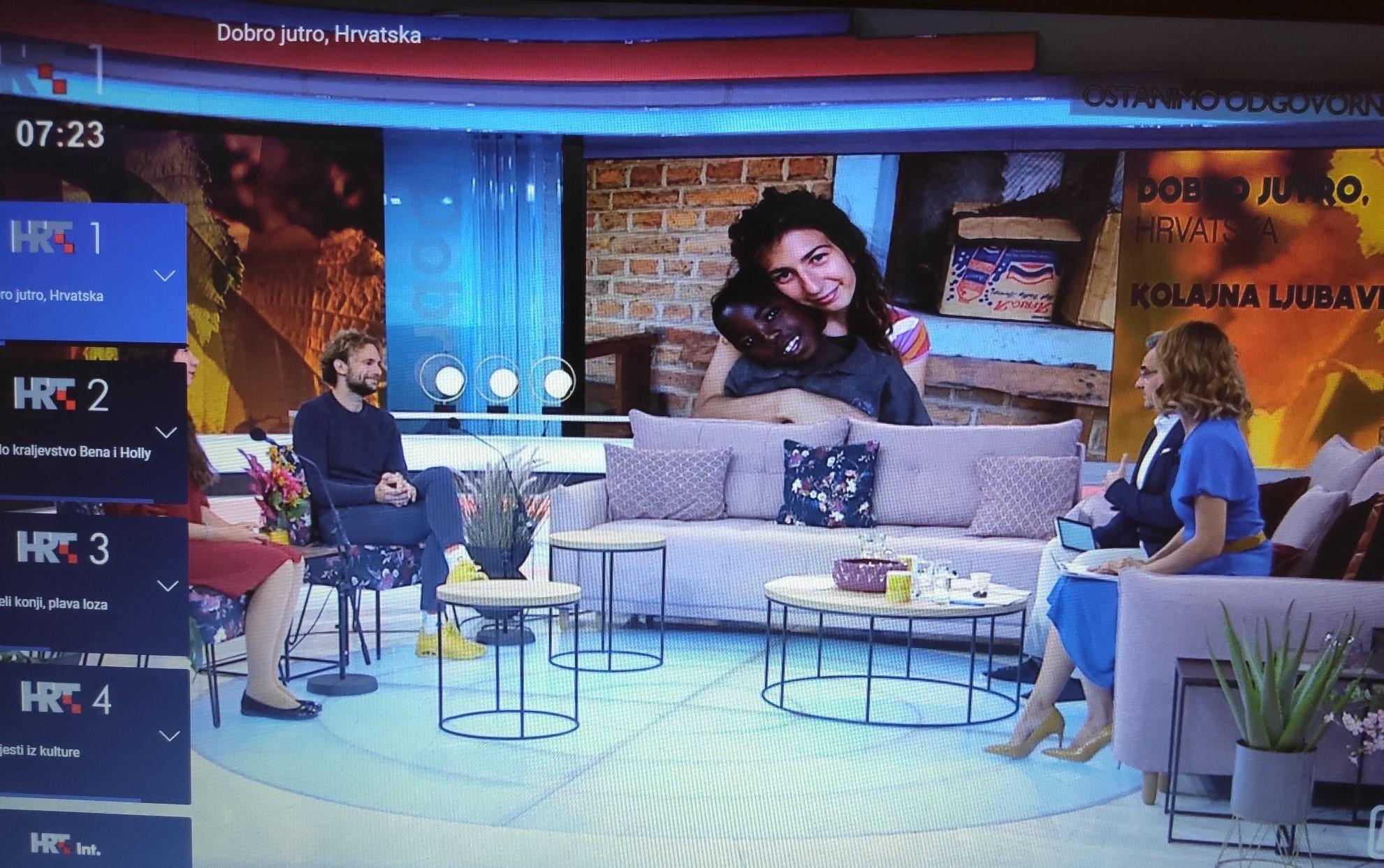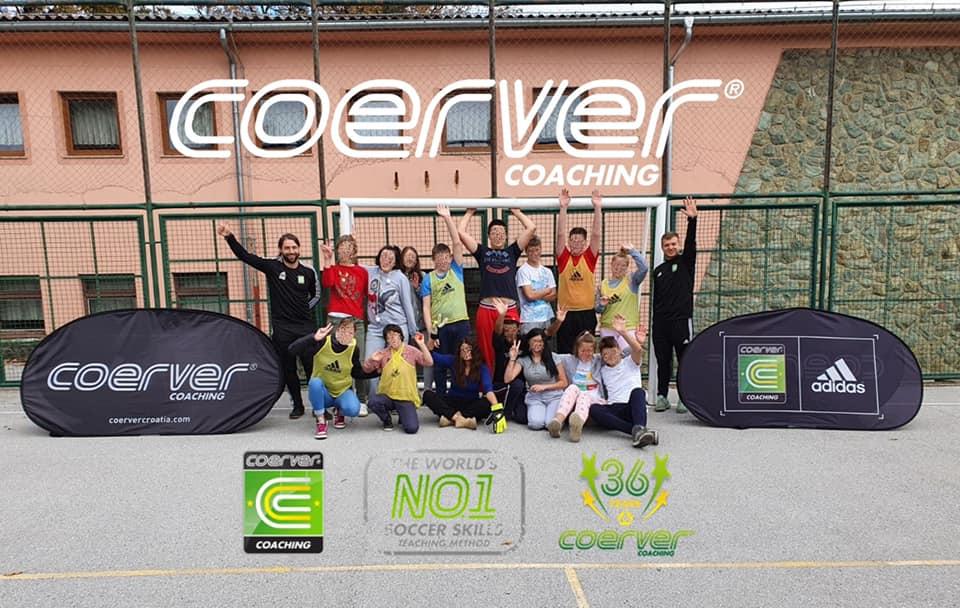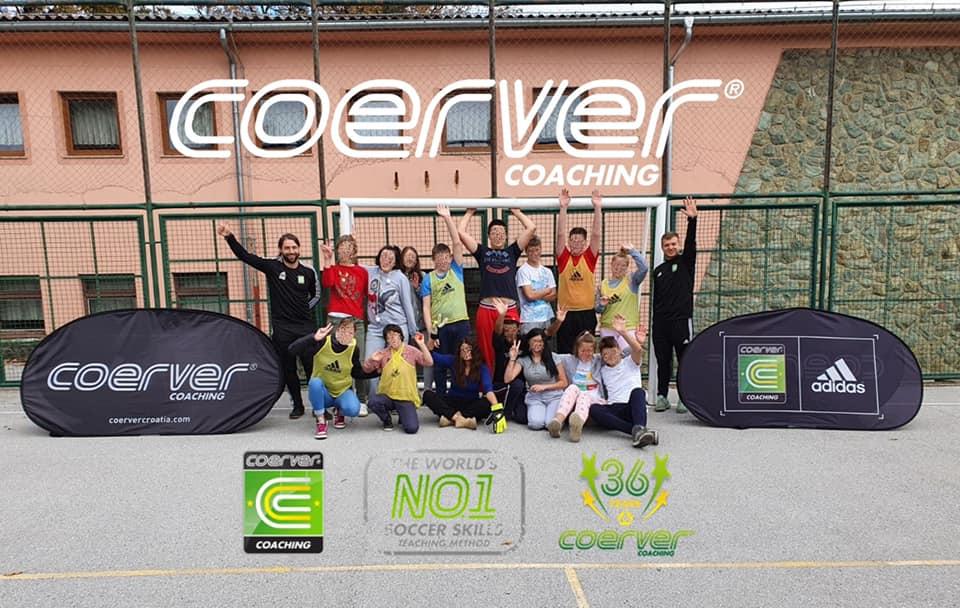 Nov 23,2020
Fair-Play in Sport and Life
A new project that we are implementing with NK Coerver and the Tuškanac Center. We started the implementation of the pro...


Nov 23,2020
Laurentius Community Center
The Kolajna ljubavi association received a new project co-financed by the European Social Fund. Association "Kolajna lju...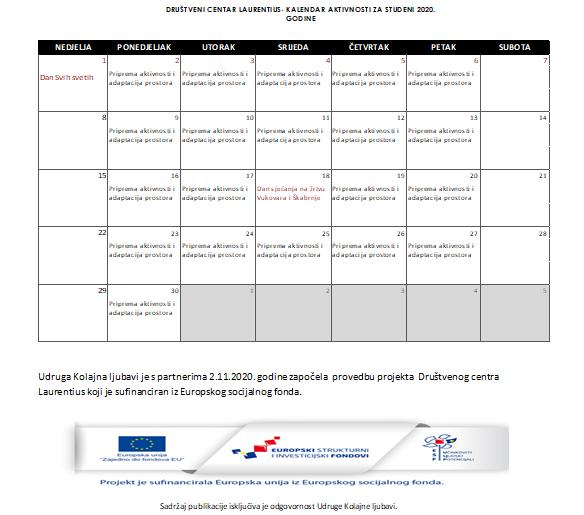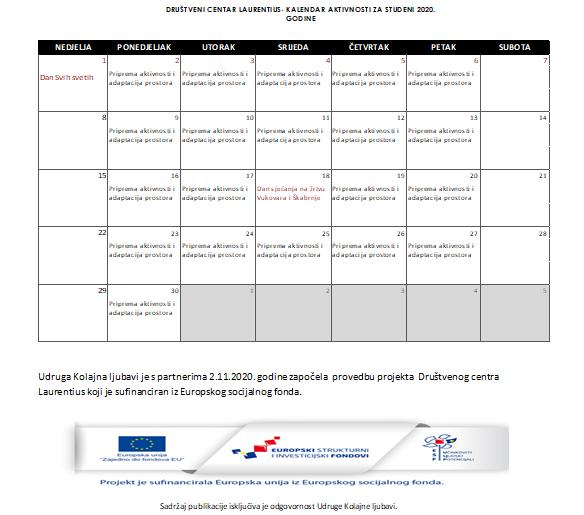 Nov 27,2020
Calendar of activities for November 2020
We are publishing a calendar of activities for project The Laurentius Community Center. In the month of November, which...